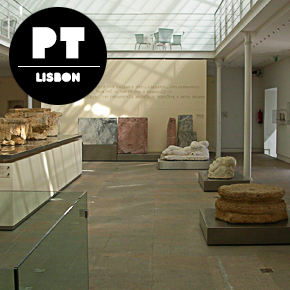 Free: All Time
It's a small museum and it shows Lisbon during the time of the Roman Empire, with an emphasis for the Roman Theater, whose remains stand behind the museum.
The theater was built in 1st century at the time of Emperor Augustus and it was abandoned in the 4th century. It had remain buried until 1798 when the ruins were discovered after the 1755 earthquake.
You can also find some multilingual multimedia screens that tells the story behind it.
Address: Patio de Aljube, 1100-059 Lisbon
Opening hours: Tue-Sun 10am -1pm 2pm-6pm
Direction: Tram 28 to Sé
Phone: +351 218 820 320
Website:  www.museuteatroromano.pt 
 Photo credit: Roman Theater Museum